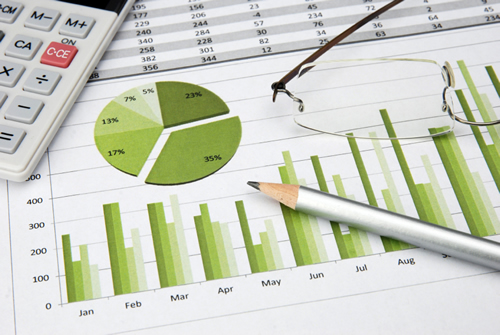 Financial Calculators
Financial calculators can greatly enhance the user experience on your web site. Consumer studies show that financial calculators rank as one of the most helpful tools in the financial decision-making process.
Get Calculators For Your Web Site
You can also run any of our calculators for yourself here on our web site for free. Go ahead and try any of them whenever you'd like.
Introducing Our New & Improved Calculators
Clean and sleek on any device
After listening to your requests and suggestions, we spent the last year developing a new and improved user experience for our full suite of financial calculators. We think you are going to love them!
Mobile-Ready Calculators
Calculators that respond to their environment
All of the financial calculators here at CalcXML have been designed following "responsive web design" principles, adapting to the size of the screen on which they are displayed. From the smallest cell phone to the largest desktop monitor, all of your web visitors will be happy with these financial calculators.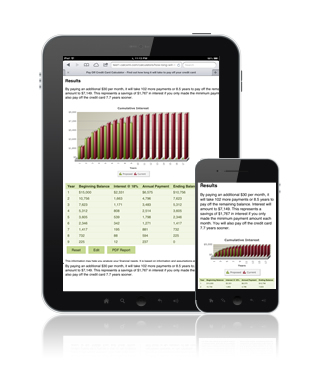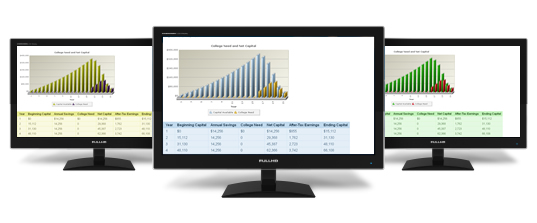 Customized to your web site
Calculators that match your style
Your web visitors will never know that the financial calculators on your web site are hosted by CalcXML since they will blend right in, matching your colors, fonts and other styling features. Custom titles, descriptions and disclaimers allow you maximum flexibility on the presentation of the calculator pages.
Lead Generation
Financial calculators are perfect for gathering lead information. Display lead generation forms as part of the calculator input form in order gather contact info, promote newsletter subscriptions, etc., and receive the lead information via email.
Calls-To-Action
Many times financial calculators will give your web visitors the information they need to make important financial decisions. Recommend your products and services, embedded in the calculator results, to help them with those decisions.
Multi-Language
With a growing global financial economy, you need financial tools that can grow right along with you. The financial calculators at CalcXML can be used in any country and any currency.
PDF Output
Web visitors have come to expect the ability to save information easily on the internet. Our PDF Output functionality allows users to save calculator results for later viewing or for emailing to financial advisors and others.
Get started now.
Sign up
Like us